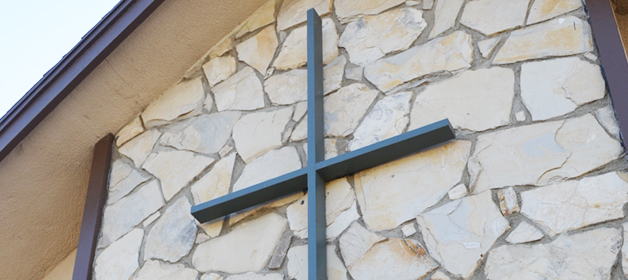 Dear Friends,
How are you? I am glad you visit our website. First, let me introduce ourselves: We are ordinary people from all walks of life, people in different stages of life's journey and people with different ethnic backgrounds. Since many of us came from different parts of the world, we have many stories to share.
So what brings us together? It is our faith, hope, and love to Jesus Christ. As we grow in relationship with Him, we desire to know Him more deeply as our Savior, Sanctifier, Healer, and Coming King.
37 Jesus replied: "'Love the Lord your God with all your heart and with all your soul and with all your mind.' 38 This is the first and greatest commandment. 39 And the second is like it: 'Love your neighbor as yourself.' 40 All the Law and the Prophets hang on these two commandments."

– Matthew 22:37-40 (NIV)

37 耶 稣 对 他 说 : 你 要 尽 心 、 尽 性 、 尽 意 爱 主 ─ 你 的 神 。 38 这 是 诫 命 中 的 第 一 , 且 是 最 大 的 。 39 其 次 也 相 仿 , 就 是 要 爱 人 如 己 。 40 这 两 条 诫 命 是 律 法 和 先 知 一 切 道 理 的 总 纲 。

– 馬太福音 22:37-40 (CUV Simplified)
Loving God and loving people is what we are striving for. When we do that, Christ's love will strengthen and grow among us.
As part of the Christian and Missionary Alliance, we commit to obey Christ's Call to carry out His Great Commission:
18 Then Jesus came to them and said, "All authority in heaven and on earth has been given to me. 19 Therefore go and make disciples of all nations, baptizing them in the name of the Father and of the Son and of the Holy Spirit, 20 and teaching them to obey everything I have commanded you. And surely I am with you always, to the very end of the age."

– Matthew 28:18-20 (NIV)

18 耶 稣 进 前 来 , 对 他 们 说 : 天 上 地 下 所 有 的 权 柄 都 赐 给 我 了 。 19 所 以 , 你 们 要 去 , 使 万 民 作 我 的 门 徒 , 奉 父 、 子 、 圣 灵 的 名 给 他 们 施 洗 ( 或 作 : 给 他 们 施 洗 , 归 於 父 、 子 、 圣 灵 的 名 ) 。 20 凡 我 所 吩 咐 你 们 的 , 都 教 训 他 们 遵 守 , 我 就 常 与 你 们 同 在 , 直 到 世 界 的 末 了 。

– 馬太福音 28:18-20 (CUV Simplified)
Empowering by our extraordinary God, we are ready to go out to the harvest fields here at home in the greater area of Riverside County or somewhere overseas. We believe God's way of completing His mission is through His church. That's why we put our efforts and resources into developing a dynamic and healthy local church.
Riverside Christian Alliance Church (RCAC) is a local church serving the greater Riverside area. Our brothers and sisters and friends live in all areas of the Inland Empire (some in LA and OC too); including Riverside, Chino, Chino Hills, Corona, Eastvale, Moreno Valley, Ontario, Rancho Cucamonga, Redlands, et cetera. Many of us are Asian, yet we enjoy diversity.
I welcome you to join us in our church family and let us experience how to Living the Call Together!
Grace & Blessings,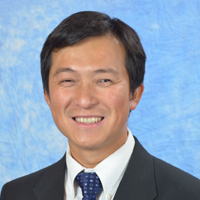 Reverend Wayne Chu