Welcome Bud Spencer (Mrs. Henk's  neighbor). Welcome Della's friends visited us Sunday
Here are the highlights of the message on 9/3 Be a faithful servant of Christ – 1 Corinthians 4:1-17
We learn to be a faithful servant of Christ through the example of Apostle Paul and Timothy
4:1 This, then, is how you ought to regard us: as servants of Christ and as those entrusted with the mysteries God has revealed. 2 Now it is required that those who have been given a trust must prove faithful.
Learn to be a Faithful Servant
Courage to be disliked
Humility
Tough love
++++++++++++++++++++++++++++++++++++++++++++++++++++++++++++++++++++++++++++++++++++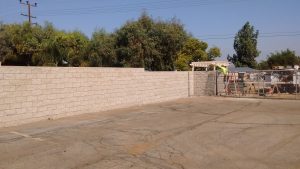 We almost finished the block wall. Still, when you come to church, slow down and be very careful, park near the basketball.  Please be patience on any inconvenience caused.  Also, continue to pray for the State of California to approve our amendment on the Article of Incorporation, which is needed for application of mortgage. Pray also for the revision of plans and the City will give us approval soon. We need you participation and prayer
Many have seen the devastating reports from Houston. If you are moved to help, CAMA is partnering with the Southwestern District leadership to coordinate and provide relief to those in the region
To learn more on how you and your congregation can be involved click here or give now.
We will have an election of the Nominating Committee this Sunday. Two will be elected out the four candidates to join Pastor, Ed and Stephanie to form the Committee. This year, we have the following positions needed in the Board: Elder, Secretary and Treasurer
The theme of RCAC's 2017 biennial retreat is "Bear Fruit Now". It will be held at Thousand Pines Retreat Center Oct 27th to Oct 29th. A day camper participation option will be available for $50/person. Please sign up by completing and returning the registration form to Shelton Yuen or David Wang.  You can also register online at  app.campdoc.com/register/tpcc/rcac1027 Please see Shelton or David for more information.
Upcoming Events
9/10 Pastor Calvin Lai will come to deliver a message this Sunday. He will give us an update of the field work too
9/17 Next Sunday we have Silver Lining (Lydia and Josh) coming to share their ministries in the field
9/24 Sister Lisa Wang will give us a testimony of her Summer STM experience
9/30 Mid-Autumn Festival gatherings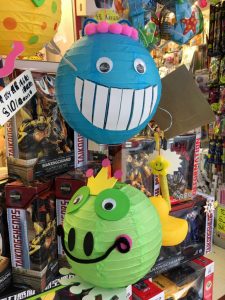 September 7, 2017