Welcome everyone coming to worship Sunday
Here is the summary of the message on 8/20, Be a wise builder – 1 Corinthians 3:6-15
We work together on God's project (God's service, field or building). For this project:
Entirely belongs to God
Everyone has a role
Evaluation at the end
Jesus Christ is the foundation and we, by grace, build on it with care
++++++++++++++++++++++++++++++++++++++++++++++++++++++++++++++++++++++++++++++++++++
We will start the construction of block wall on the west side of the property this Friday.  So when you come to church, please slow down and be very careful. Park near the basketball.  The construction will be last for about two months.  Please be patience on any inconvenience caused.  Also, continue to pray for the building project process. It is just the first step. We need you participation and prayer.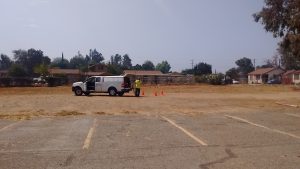 Mandarin Fellowship will be held at Bro. Peter Li's residence in Perris. August 26 this Saturday 5:00 pm Potluck and 6:30 meeting
We are in the process of forming the Nominating Committee now.  If the congregation would like to nominate any member, please get the written consensus from the individual and find signature of two supporting members.  Give it to Pastor, Ed Lu or Stephanie Zhao before Sept 3. We will have an election on Sept 10
We are planning for a special meeting on Sept 30 (Saturday) to celebrate the Mid-Autumn Festival and outreach to the incoming Chinese students.
The theme of RCAC's 2017 biennial retreat is "Bear Fruit Now". It will be held at Thousand Pines Retreat Center Oct 27th to Oct 29th.  The early bird registration deadline is September 3rd. Early bird registration cost will be $100/adult, $90/child age 3-11. A day camper participation option will be available for $50/person. Please sign up by completing and returning the registration form to Shelton Yuen or David Wang. You can also register online at app.campdoc.com/register/tpcc/rcac1027 Please see Shelton or David for more information.
August 24, 2017