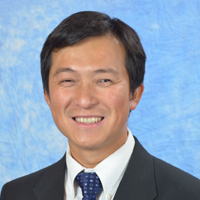 Reverend Wayne Chu was born in Hong Kong. When he was in high school, he started thinking about the "right way" to live a life. He was touched while listening to a preacher saying, "Jesus is the Way, the Truth and the Life". He prayed, "God, if you are the true God, show me and give me courage to believe in you". That is how he met the Lord and made the decision to commit his life to Jesus Christ.
Reverend Chu came to Southern California to study in 1994. After school, he moved to Danbury, CT to work as a software engineer. He received the calling to serve the Lord full time in 2005. He then attended Alliance Theological Seminary in Nyack. After graduation, the Lord led him to come to Riverside Christian Alliance Church .
Reverend Wayne Chu is married and has two children.