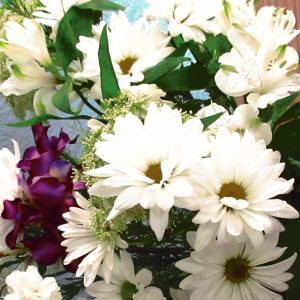 Welcome Maggie and Lavinia (Della's friend) came to visit us.
The message on Sunday 1/21: You will be saved, you and your household – Acts 16:25-34
RCAC Core Value 核心價值
Family   家庭
Love      愛
Word     神的話語
Mission  宣道
God gives special attention to family.  He used "family" to give His salvation to people.
"They replied, "Believe in the Lord Jesus, and you will be saved—you and your household."  Acts 16:31
Mark 5:19  "Go home to your own people and tell them how much the Lord has done for you, and how he has had mercy on you."
為你的家人禱告
Pray for your family members
在家裡作好見證
Be a good witness at home
領他們信基督
Lead them to Christ
讓我們把福音傳給他們
Let us (as a church family) bring the Gospel to them
+++++++++++++++++++++++++++++++++++++++++++++++++++++++++++++++++++
This coming summer, Adelaide will be participating in a service project with a team from CBU. They are currently fundraising by collecting shoes (old or new) until February 11th. There will be a box in the foyer next week, Feb. 4th, and it will be there until Feb. 11th. If you have any questions or would like details about the trip, feel free to talk to or contact Adelaide.
"If you would like to offer flowers for Sunday worship, please sign up on the flower chart posted in the foyer.   See the insert for details.  If you have any questions, or if you are interested in helping with flower arrangement, please contact Brother Lawrence Tai.  He can be reached by email at LTai99@hotmail.com"
January
Thanks everyone who came last Saturday (1/20) for the RCAC Family time and cleanup.  The project of painting the metal fence is in progress. You may come next month to finish it up.
February
2/4  First Sunday of February, we have potluck lunch. Please bring your favorite dish to share
2/17 We have our Chinese New Year celebration.  Please review your time and bring your friends to come.