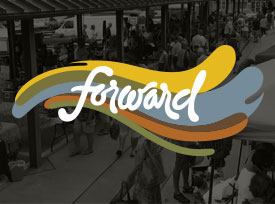 Greetings from Columbus, Ohio!  It is really a pleasure to attend the General Council.  It is a refreshing event listening to encouraging testimonies and powerful messages.  Also it is a great time in fellowship with other pastors and missionaries.
Check out the highlights and livestream from C&MA website: http://www.cmalliance.org/events/2017/council/
On the first day of the Council, I attended a workshop conducted by Phil Vischer, creator of VeggieTales. I love VeggieTales because they are serious about the teaching of the Bible yet they make it so clear that even children can understand.   I found out many years ago, Phil is part of the Alliance family.  He was invited to the Council to give a workshop.  During the workshop, he told us about how he developed VeggieTales and his spiritual journey. One of the most important spiritual truths he put at the closing line of most of episodes:
Bob the Tomato: God made you special, and He loves you very much.
Yes, like what I preached last Sunday: God is love. And the Bible does not stop there.
"Dear friends, since God so loved us, we also ought to love one another" 1 John 4:11
Five times in this letter of John mentions "love one another".  So you know it is important.  This verse tells us our reason to love one another is because God first loves us. Church is a family of love.  It is a place for people to come to experience "true" love from God.   If we cannot do that, we cannot tell the world we are Christ's disciple. We would lose our voice. What we do will have no meaning.
How do we let people know God's love?  First we need to fill with God's love fully.  Love is not something totally rational, it is something engaging our feeling. Use our spiritual sense to receive God's love.  The more we feel God's love, the less we are self-centered and the more we can love one another.
Prayer
Dear LORD Jesus, help us to feel the deep love from the Father.  Take away our self-centeredness so that we can respond by loving the others.
June 1, 2017