19 And my God will meet all your needs according to the riches of his glory in Christ Jesus.
In Chapter 4:10-19 of Philippians, Apostle Paul rejoiced in the LORD for the gift of the Church to support the ministry.  Note that he did not say "thank you".  He thanked God. The Church first gave themselves to God and they participated in the ministry of Jesus Christ from the very beginning to that day (Philippians 1:5, 4:10).  Apostle Paul gives thanks to God because of their faithfulness. All things belong to God, our life and our wealth, He gives to us so that we can be a good steward to use them in God's kingdom.  In verse 11 to 13, we see Paul did not ask for gift, he learned to be content in whatever situation. Yet in verse 14, he said, 14 Yet it was good of you to share in my troubles.  Indeed, it is good of us to have a share in the work of the Kingdom.  17 Not that I desire your gifts; what I desire is that more be credited to your account.  When we give, it will credit to our account in heaven! They are a fragrant offering, an acceptable sacrifice, pleasing to God (4:18).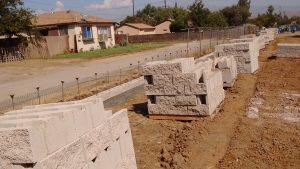 We started construction of the building project. Yes, we are in need of funding to complete the project.  It is time to show your faith, your love to God and to the church family.  I truly believe God will meet our needs according to the riches of glory in Christ Jesus. Do you want to be part of this glory, do you want it to be credited to your account?  I am inviting you to experience grace and see the glory of God by investing in this building project.  Like the Church in Philippi, they will be remembered eternally in the Kingdom.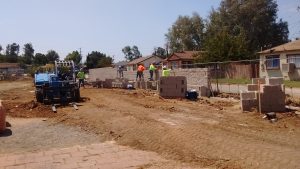 August 31,  2017