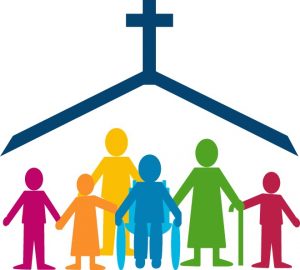 It was a great time attending General Council 2017 in Columbus Ohio.  Here is the link of the video of different sessions I recommend you to watch : http://www.cmalliance.org/video/series/alliance-council/2017/
The theme of this Council is "Forward".  As a mission organization of more than 100 years, how can we still move forward in advancing God's kingdom and completing His Great Commission?
The answer is: It all depends on the His Spirit!
6 So he said to me, "This is the word of the Lord to Zerubbabel: 'Not by might nor by power, but by my Spirit,' says the Lord Almighty.  Zechariah 4:6
This passage gave Zerubbabel's courage to rebuild the Temple.
7 "What are you, mighty mountain? Before Zerubbabel you will become level ground. Then he will bring out the capstone to shouts of 'God bless it! God bless it!'"  Zechariah 4:7
May the LORD bless our church! Bless our building project! May the LORD bless our evangelism and mission effort!
When we face difficult, we need to humble and come to God, surrender ourselves to Him.  Trust in Him.  Drink from the source of power!  The Holy Spirit will work! Indeed it is not by our ability, it is Him! We wait patiently and pray earnestly.  We will see the glory of God.
Prayer
Dear LORD Jesus, let your Spirit fill us fully.  With your power, we can witness you and give glory to the Father.
June 9, 2017