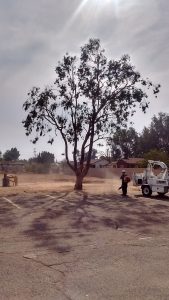 Welcome everyone who came Sunday (10/15) to worship. Welcome Rev. Bill Malick, our District Superintendent came and delivered the message.  Welcome John, Karen, Brenda from China Outreach Ministries.  Welcome Ralph (Brenda's husband) and his students from Arrowhead. Welcome also Justina, friend of Zuleika
************************************************************************
Main points for the message on Sunday 10/15 – Generous Heart – 2 Corinthians 9:6-15
The blessings of generosity:
God will give you a cheerful heart
Your righteousness will endure
Make your ministries more effective
People will pray for you
Results in praise to God
************************************************************************
Our first RCAC Family time will be this Saturday Oct 21 from 9:00 to 12:00 at RCAC.  RCAC Family Time will be a wonderful opportunity for fellowship and connecting with each other.  It will also give our children an opportunity to play with each other outside of the busy Sunday schedule & classroom setting.   Equally important, this will give us an opportunity to serve alongside with our older children and demonstrate to our young ones the meaning of servant hood.
We are participating in cleaning activities from 9-11 and then fun activities and maybe eating from 11-12.  The more people we have, the more time we will have for fun!  Even if your child might not be old enough to help, come hang out anyway.
Update of the Building Project: We submitted the plan to JCSD and are waiting for approval. We are working on the application on mortgage. We also work on re-casting vision on how to use the building. We will communicate it to the Church later.
Retreat is next week!  Oct 27 to Oct 29.  Please take the packing list from Shelton. If you need ride, contact Shelton too.
The Nominating committee nominates:
Jenny Truong as secretary
Betty Seto as Treasurer
Ed Ng as Elder
This is the time for the congregation to make nomination.  First, you will need to obtain the written consensus of the nominee. And then you will need to have two supporting signatures from RCAC members. Submit your nomination to Pastor or the Nominating Committee (Ed Lu, Betty Seto, Wendy Yao or Stephanie Zhao) before November 3. We will have an election on November 5.
October Events:
Oct 29 is our Church Retreat and we will have our worship service at Thousand Pines.  No worship service will be held at 9640 Jurupa Road
November Events
Nov 5 Daylight Saving ends
Nov 11 Annual Planning meeting: Please submit your short-term and long-term goals to Pastor and Board members. If you have any suggestion to the ministry, please also submit to Pastor and Board members
Nov 18 Saturday Thanksgiving gathering
December Events
Dec 3 Congregational meeting
Dec 23  Christmas special program
October 19, 2017