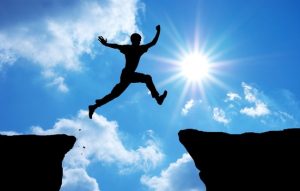 Here is the story: a Canaanite woman came to Jesus and asked Him for mercy on her daughter who was demon-possessed and suffering terribly. First Jesus did not give any answer. And the disciples wanted to send her away.  I think at that moment, this Canaanite could be anxious or worry.  But this woman did not leave.  She kept crying out after them.  Without Jesus' blessings, she continued to beg for mercy.
Finally Jesus answered, "I was sent only to the lost sheep of Israel".   Basically, Jesus said, "no".  But this woman did not give up.  The woman came and knelt before him. "Lord, help me!" she said.  And Jesus replied, "It is not right to take the children's bread and toss it to the dogs."
What did Jesus actually want to do at that time?  It sounds somewhat insulting.   Well, I don't think Jesus actually wanted to turn her away.  Jesus wanted to give challenge to her faith.   Yes, our faith needed to be challenged that faith will grow.  It may be uncomfortable to hear these words  from Jesus.  But this woman passed the test!
The woman replied, "Yes it is, Lord," she said. "Even the dogs eat the crumbs that fall from their master's table."   She totally humbled in front of the LORD.  Moreover, her great faith is on Jesus Christ.  First, she knew He is all powerful and can heal her daughter.  Second, more importantly, she knew Jesus is mercy, compassionate and righteous.  He would not see the suffering girl and did not do anything.
Great faith is shown through the challenged by the LORD.  Brothers and sisters,  if we want to grow and bear fruits, we need to get ready to be challenged and respond humbly to Him.
Prayer
Dear LORD Jesus, help us to be humble but hold on to you tight. Give us courage to face the challenge and our faith can grow
March 24, 2017