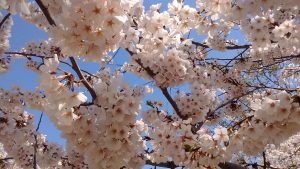 I visited my friend's (Rev. Walker) church in New York last Sunday.  His message is about spiritual training. I found it very encouraging.  I want to share with you the main points of his message.
God has prepared an abundant life for us.  Are you really to enjoy it?  Samuel anointed King David when he was young. He did not become king right away. Instead, he spent years in preparation.  Here are the lessons we can draw from his experience.
Spiritual development often happens in the very fields which God wants to elevate you, stay in plains until he moves you to the palace, to the next level
Seemingly inconsequential encounters are often intentional core equipping moments.
God rarely calls the equipped. However, He always equips the called
Questions:
What is going on in your life (which in not part of your plan?
How can this situation be redeemed by His grace?
What would you learn from this situation?