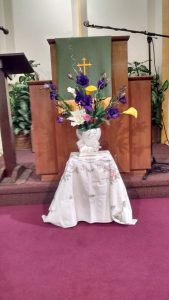 Dear Brothers and Sisters:
Welcome Diana's Mom and Bezalel came to worship Sunday.
Some main points from the message on Sunday 6/19 How great is the love of the Father – 1 John 2:28-3:10
God is Love 1 John 3:1
The LORD is compassionate and gracious, slow to anger, abounding in love and faithfulness Exodus 34:6-7
For my Father's will is that everyone believes in Christ shall have eternal life – 6:40
For all who did receive him, to those who believed in his name, God gave the right to become His children – John 1:12
What should we do?
Purify themselves 潔淨自己
Stop sinning 不能繼續犯罪
Do not let anyone lead you astray 不要被人誘惑
Do what is right 行善
Love one another 愛弟兄姊妹
How can we do that?
Remain in Him – 1 John 2:28
June
Thanks everyone who helped out during the BBQ last Sunday (6/19)
Praise the LORD for the Youth camp! Our young people came back safely. I pray that they will continue to grow spiritually.
June 26 – Graduation Day – celebrate with our graduates this year
July
July 4: We will have our fellowship at Terence and Kitty Shum's residence. We will have BBQ. Everyone is welcome. Please reserve your time and invite friends to come.
General
We set up a suggestion box in the lobby, if you have any suggestion of improvement, please write it down and put it in the box. We will check it regularly.
Please sign up for the Flower Offering on Sunday. The sign up poster is on the door in the lobby
We are studying 1 Samuel in our Sunday school class. Please take the material and come and join us in studying the Word of God 10:00am Sunday
Call to worship
This week call to worship is taken from – Psalm 116:1-2
1 I love the Lord, for he heard my voice;
he heard my cry for mercy.
2 Because he turned his ear to me,
I will call on him as long as I live.
1我愛耶和華,因為他聽了我的聲音和我的懇求。
2 他既向我側耳,我一生要求告他。
June 22, 2016