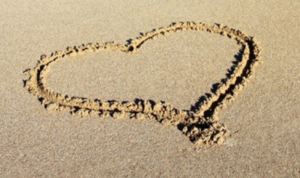 "Tell me, what is it you plan to do
with you one precious life?"
A poet once wrote.  The answer could be found in 2 John. To walk in truth and love: i.e. to love one another.
"To love another person is to help him to love God" -Soren Kierkegaard
Bible tells us God is love (1 John 4:8, 16).  We are created in His image. We are created to be able to love. Of course, because of the corruption of sin, we don't know how to love.  We want to love though. In our daily experience, we want to receive and give love.  However, sin is horrible, our love is so limited.  Sometimes our good intention of love results in wound and hurt.  Because of that, people are afraid to "love" and they choose to live either in isolation or in control of the others,  the typical flight or fight.
Now "this is how God showed his love among us: He sent his one and only Son into the world that we might live through him. This is love: not that we loved God, but that he loved us and sent His Son as an atoning sacrifice for our sins." 1 John 4:9-10
Because of this love, "we ought to love one another"  1 John 4:11
Prayer
Dear LORD Jesus, help us to love one another and through this, more people will know you and praise you.
February 24, 2017